Residential: Tiling services
At BP Tiling, we offer a whole range of tiling
services for homes, All stunningly finished.
A beautiful finish. That's what our residential tiling customers want. And we know what it takes to deliver just that. Whether it's bathroom floor tiling, kitchen wall tiling or even swimming pool tiling, our craftsmanship means our customers recommend us time and again.
We know that, just like us, your home is your castle. That's why, when we work for you, you're the one in charge. That means finding times that suit you and your family, making sure our work area is always tidy and keeping any noise to an absolute minimum. Equally, we pride ourselves on offering well-thought-out solutions that won't break the bank.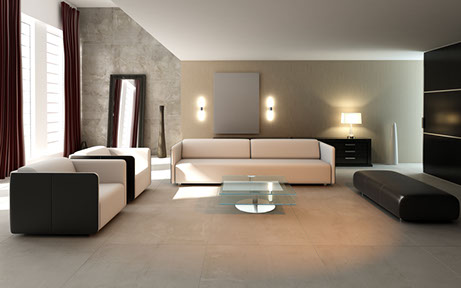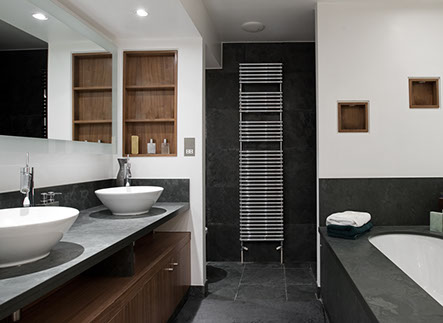 As we all know, there's far more to tiling than just buying the tiles and sticking them on. That's why we offer a whole range of services. Simply tell us what you're aiming for and we'll give you a quote (Click here). Our residential tiling services include:
• Removing old tiles (Click here)
• Supplying and fitting new tiles (Click here)
• Repairs and replacements (Click here)
• Cleaning and preservation (Click here)
• Tiled feature walls (Click here)
• Maintenance and advice (Click here)
• External tiling including Victorian pathways and outdoor swimming pools. (Click here)
Bathroom installation, under floor heating, plastering… there are certain services that go hand-in-hand with tiling. So over the years we've trained and worked in all these areas and are now proud to offer our residential tiling customers this wide range of services:
• Bathroom and wet room installation (including repairs) (Click here)
• Plastering, screeding and leveling (providing the smooth service for your tiles) (Click here)
• Underfloor heating (Click here)
• Waterproofing (tanking and matting) (Click here)
• Joint sealing (Click here)
Top tiling tip:

Hate housework? Then choose a large-size tile for your bathroom or kitchen – as well as looking modern they're much easier to clean!
Our residential clients want a beautiful finish and at BP Tiling we know how to produce tiling masterpieces.
Thanks to our numerous tiling services, we make it easy for our residential clients to carry out renovations. We can remove, clean, supply and fit tiles quickly and to budget. Not sure what you need? Then get in touch and we'll be able to advise.
Great rooms start with start with beautiful floors. Over the years we have laid tiled floors in kitchens, bathrooms, conservatories and even swimming pools. The result is an impressive finish that is easy to clean and looks fantastic for years to come.
Adding a tiled feature wall can transform a room from functional to beautiful in an instant. From granite to porcelain, we have a whole range of tiles and materials to choose from so that you can really express your own unique tastes.
We provide outdoor tiling that is both tough and hardwearing. But that doesn't mean you have to compromise on the look. Whether you're tiling a balcony or re-storing a Victorian pathway, get in touch to find out how we can help. (Click here)
Laid properly and looked after, tiling will look smart and clean for years to come. If your tiles need brightening up using specialist equipment or you're simply not sure how to look after them, contact the BP Tiling team.
Contact BP Tiling today for a quote. (Click here)