Residential: Additional services
At BP Tiling we take huge pride in our plastering, screeding and levelling services.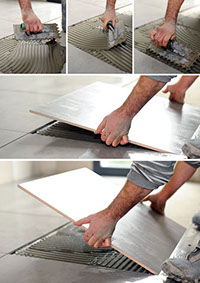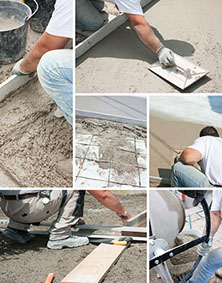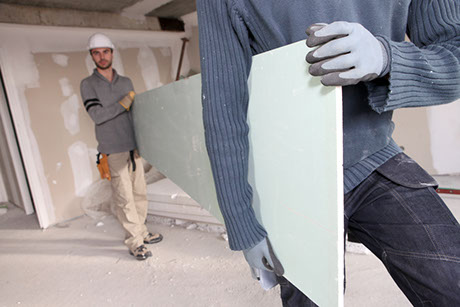 Good plastering is both an art and a science. Thanks to excellent training and many years of experience, our plasterers are extremely highly regarded for their professionalism and expertise.
When it comes to floor tiling, a flat, even surface is of the upmost importance. Our screeding and leveling services create the perfect base for flawless tiling that lasts for a long, long time. Many of our clients choose to combine our screeding and leveling service with our waterproofing and underfloor heating services. (link to waterproofing and underfloor heating services)
We take the hassle out of bathroom and wetroom installation by offering it as a single complete service. No need to bring in lots of different work people, we can do the job quickly and with very little disturbance to you and your family. The result is a bathroom or wetroom that you love.
If you haven't previously installed a bathroom or wetroom, decision-making can be tricky. Our team can offer advice on how to make the best use of your space and create a really impressive room.
Always punctual and reliably tidy, we can install any size of bathroom or wetroom including all fixtures and fittings. We also offer both waterproofing and underfloor heating installation. (link to pages)
Our roots are in tiling so our customers are always assured of the very highest standards. Again, we can advise you on the types of tiles to choose to best suit both your bathroom and your needs.
Any builder will tell you that waterproofing is an essential part of putting in a bathroom. Cutting corners and missing out this important step can lead to leaks in other rooms, tiles coming away from the wall and even damage to your electrical systems.
Water can cause a huge amount of damage if a room isn't waterproofed properly. BP Tiling uses only the highest quality sealants (polyurethane, silicone, anti-fungal and fire rated urethane) and highly trained staff to carry out this important work.
Based on experience, we now only use Schlüter®-DITRA mat to carry out this essential work. Perfect for outdoor and indoor use, this polyethylene membrane is made up of square cavities with interconnected air channels that allow any underfloor moisture to simply evaporate. This makes it particularly useful for places such as bathrooms and kitchens or outside terraces.