Commercial: Additional services
Our experience means we can spot issues before they arise and are used to working to deadline driven projects.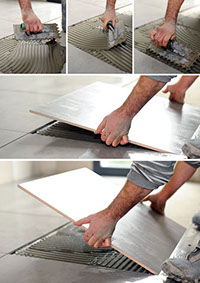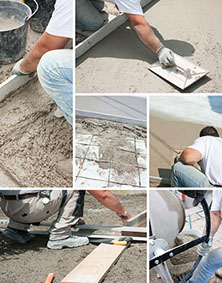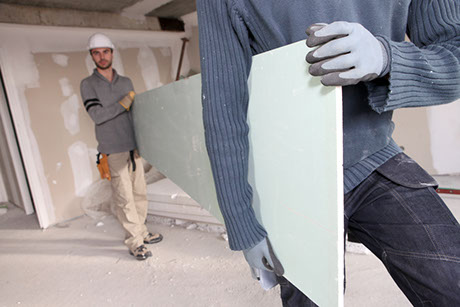 Whether you're renovating or starting from scratch – preparing your surface is vital. We offer plastering, screeding and leveling services to all our business customers.
Often crucial in a new build or renovation, we can plaster any size of room. Fully trained and with hundreds of hours of experience, the BP Tiling team is always able to finish the job to an exceptionally high standard. Once complete, your walls will be ready to paint, paper or tile as you choose.
Floor tiling is only ever as good as the ground it's attached to. A floor that isn't properly prepared will lead to cracked, uneven tiles further down the line. Screeding and leveling a floor creates a smooth, flat base. The result will be tiling that looks fantastic and lasts long into the future.
When it comes to planning a new or refurbished bathroom for your business, waterproofing is an important consideration. Leaks can cause an enormous amount of structural damage and can even affect the electrical system. Such is its importance, there is now a piece of legislation to ensure waterproofing is carried out correctly.
At BP Tiling we are fully trained in every aspect of waterproofing for walls and floors.
The longevity of tiling often depends on making sure the wall underneath it is kept dry. Any joints or gaps need to be filled so that they are waterproof but still have flexibility. BP Tiling uses only the highest quality sealants (polyurethane, silicone, anti-fungal and fire rated urethane) and highly trained staff to carry out this work.
Based on experience, we now only use Schlüter®-DITRA mat to carry out this essential work. Perfect for outdoor and indoor use, this polyethylene membrane is made up of square cavities with interconnected air channels that allow any underfloor moisture to simply evaporate. This makes it particularly useful for places such as bathrooms and kitchens or outside terraces.
Whether you're looking to install a new shower for your employees or fifty new bathrooms for a hotel, at BP Tiling we can make it happen.
The BP Tiling team is perfectly placed to advise on bathroom installation for businesses. Our experts often work in partnership with project managers and Facilities teams to get the right result.
Our experience means we can spot issues before they arise and are used to working to deadline driven projects.
Tiling and bathroom installation go hand in hand. Simply tell us what your needs are and we will supply and fit the right kind of tile.